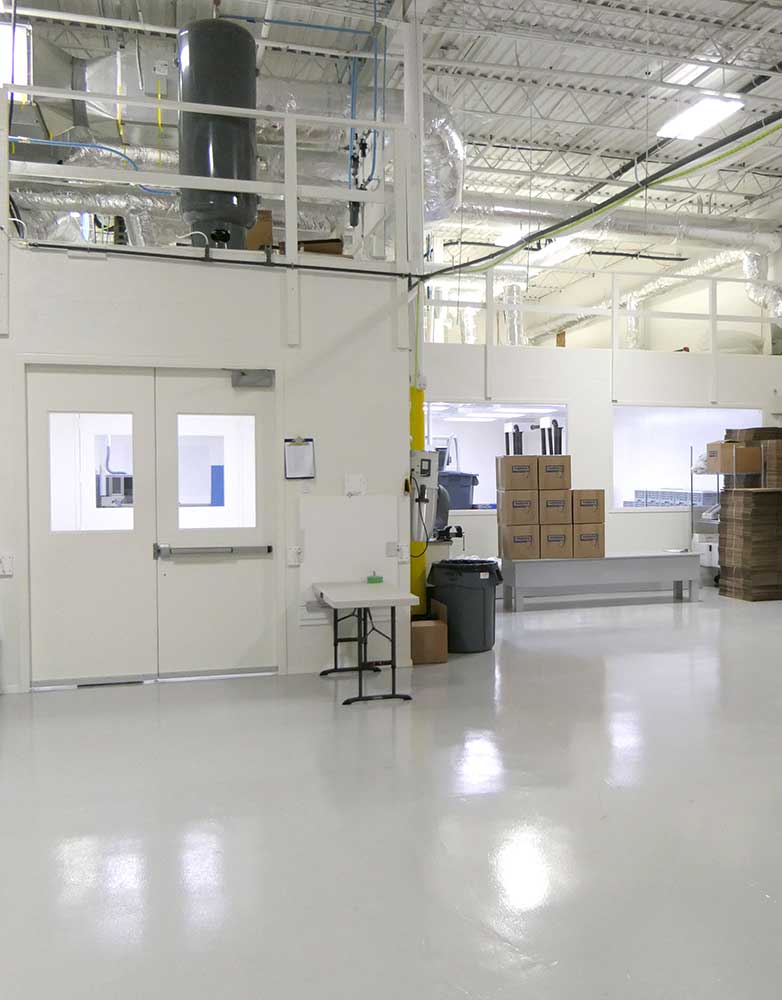 View from Warehouse into Clean Room Facility.
Quality control is everything when it comes to filter manufacturing. Waterra has a rigorous and meticulous quality control program and is proud to be an ISO9001:2015 company.
Waterra Groundwater sampling equipment since 1985
In 1985, the Waterra (inertial) Pump was introduced
Added groundwater filters, bailers, submersible pumps and peristaltic pumps
Developed Water Level Sensors and Oil – Water Interface Sensors
Waterra USA Inc. launched in 1993
Began producing ultraclean groundwater filters our own clean room facility in 2016
New groundwater monitoring products in the development phase
Waterra eDNA product line released in 2021
Waterra 1 UP Peristaltic Pump Released in 2022
ISO 9001:2015 accredited
Why Waterra?
You can trust us to offer Simple Solutions for Groundwater Monitoring
We love to help you in equipment selection
Free consultation and support
We try to save you money
We do our best to ship your order the same day
We have manufactured and distributed equipment that is designed for field use for over 37 years
We carry large inventories of tubing for your groundwater pumps
If  our equipment is not a fit, we will try to point you in the right direction
We repair and upgrade equipment
No minimum orders