Well Plug for Monitoring Wells
Waterra - Well Plugs
Well Plugs protect your well head. Piezometers/ monitoring wells need to be sealed from tampering and other possible contamination. Waterra offers the ecoPLUG and Torquer line of  plastic, lockable plugs. They are available in Lockable (non-vented) and Vapour Sampling (vented). Sizes from 1 inch to 6 inch.
The center-locking mechanism allows a lock to be secured in a variety of positions offering more flexibility in applications with limited space, tamper-proof well cap.
Size Options From 1 to 6 inches
This ecoPLUG™ Plug is available for 1, 2 and 4 inch monitoring wells.
The Koby Environmental Plugs are available for 1.5, 3 and 6 inch monitoring wells.
Gripping Power
The large sealing gaskets make for superior well security due to the large surface area contact between its watertight rubber gasket and the well inner wall casing
Features
chemical and temperature resistant properties
tethering attachment at base for a variety of instruments
wing nut design with recessed grip allows easy manipulation
high visibility safety colour
no metal parts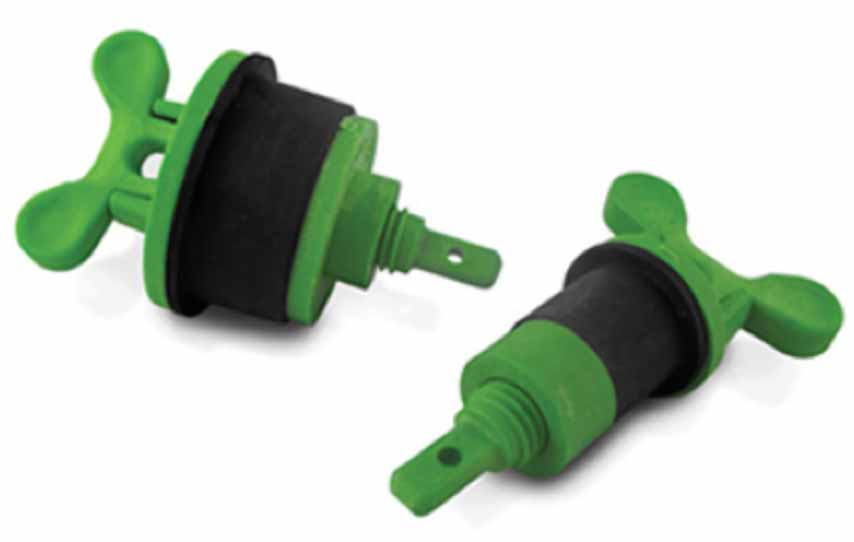 Tough Polypropylene
The ecoPLUG™ is manufactured from polypropylene that will not corrode. The superior materials used in the manufacturing of this product will withstand repeated use (and abuse) over many years.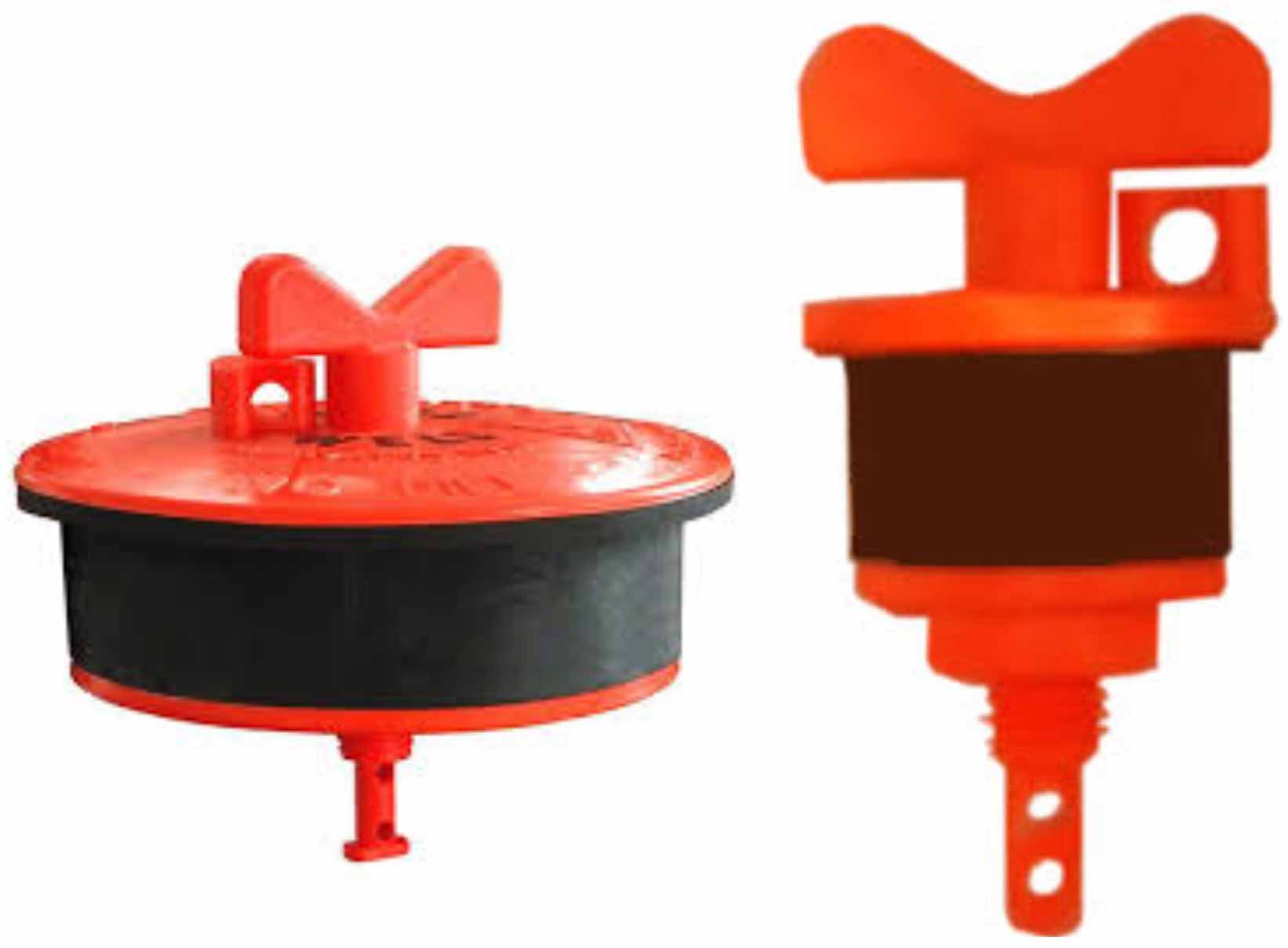 Engineering Grade Polymer
Koby Environmental Well Plugs are manufactured from an engineering grade polymer blend commonly used to replace steel gears in industry, resistant to most chemicals, unaffected by freezing or high temperatures.
High-tech liquid tight seamless dual rubber gasket.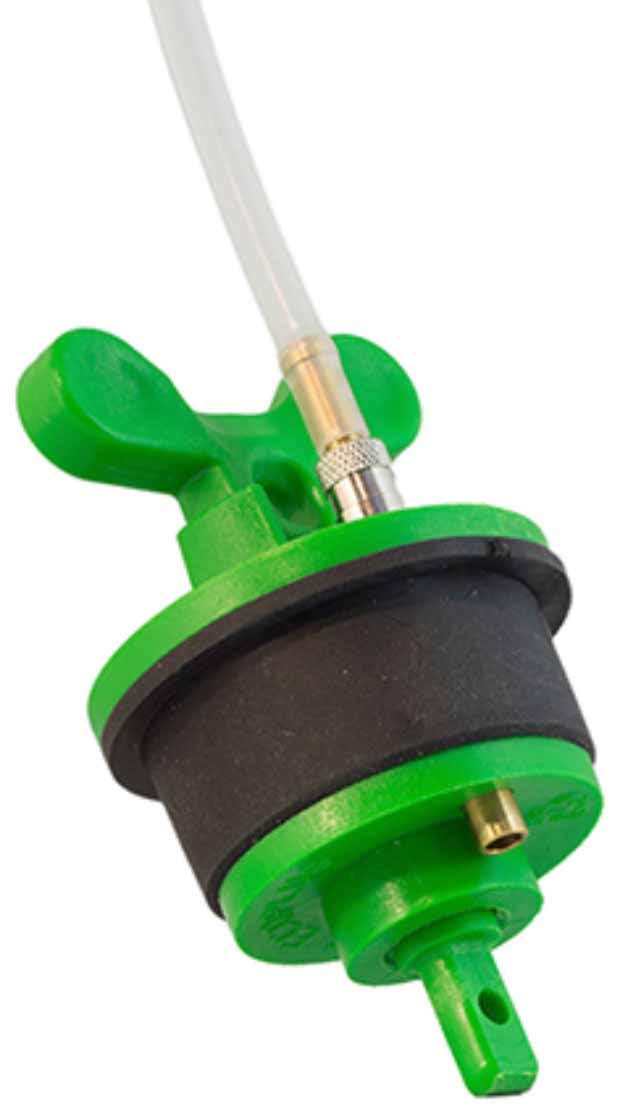 Head space Vapour Sampling Made Easy
We've modified the ecoPLUGs to produce the Waterra Vapour Sampling ecoPLUG™ (vented). This specialized product uses a valve which allows you to extract a sample of the trapped head space vapours.
Pressure tested to 20 PSI, they prevent the loss of well gas to the atmosphere. The Sample Port Adapter allows you to extract the sample without removing the plug from the well. The Sample Port Adapter can be attached to a peristaltic pump in order to draw out even more of the trapped head space gas.
You will need a Sample Port Adapter to extract a sample. They are sold separately.