Operating Waterra's WS-2 Reel Case Water Level Sensor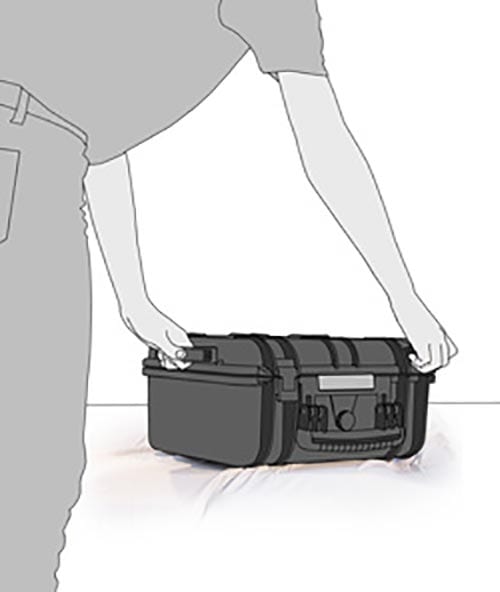 To access the WS-2 elements of the ReelCase, the operator must first open the ReelCase by lifting the two latches on the side of the case.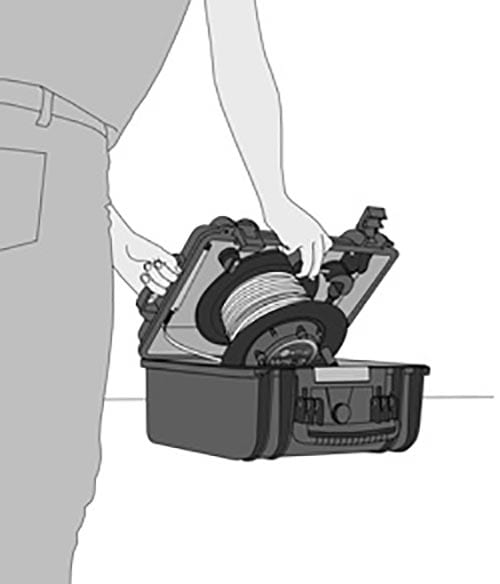 Once the latches are open, the ReelCase lid is opened and rotated towards the hinges.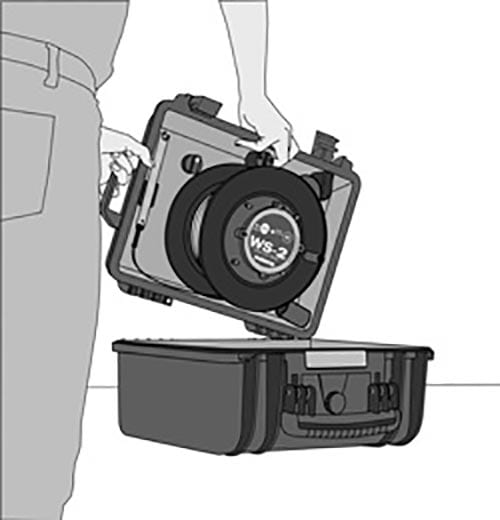 Once the lid rotates past 100 degrees it should easily release from the box part of the case.
Operators will typically find it easiest to open the ReelCase meter by holding the handle on the lid in their left hand. Using the right hand, the folding support leg can easily be deployed by rotating it towards the latches on the lid.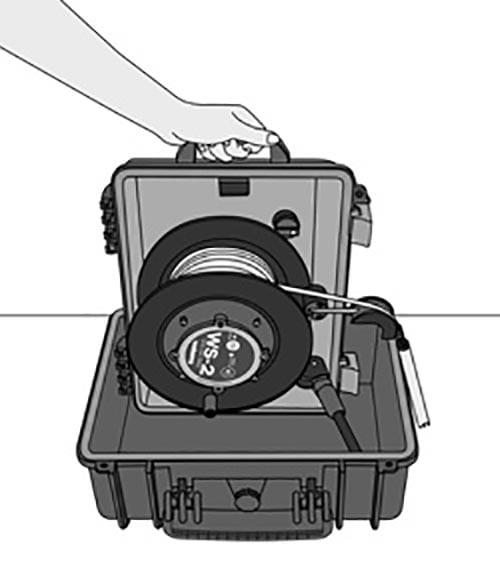 Once the leg is deployed, the ReelCase lid will easily stand on the ground or inside the ReelCase box if the ground is very uneven or muddy. Standing your ReelCase lid in the box will help to keep your meter clean.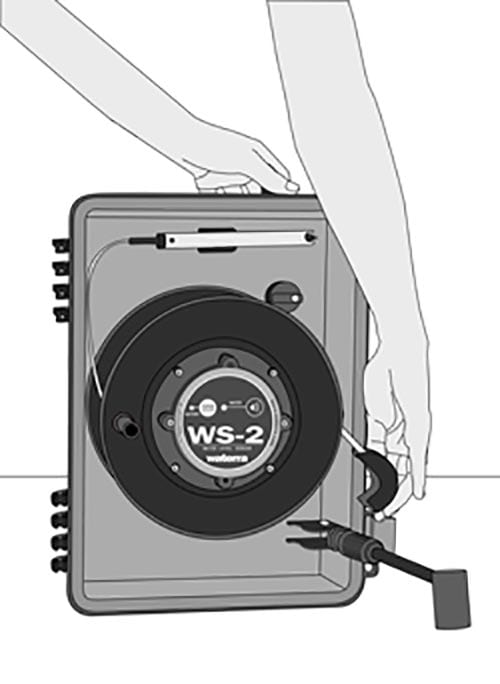 At this point you may wish to deploy the TapeTrack. This can be done by gently pulling the stainless steel arm of the TapeTrack outwards with two fingers while resting your thumb on the arm support for leverage. Rotate the arm 90 degrees in the counter clockwise direction until the arm slides into the horizontal slot in the arm support.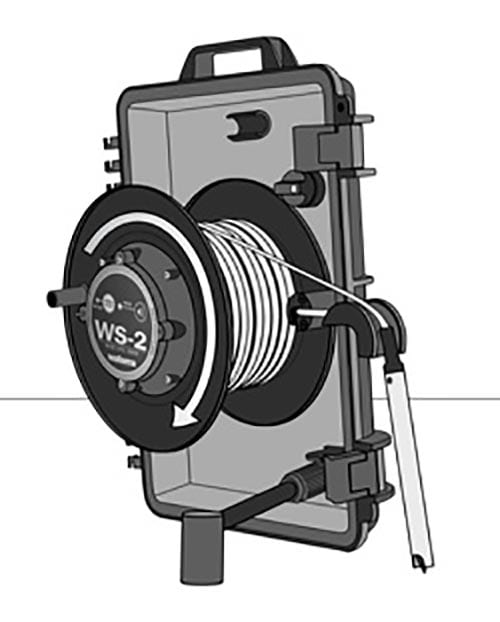 The probe can then be un-clipped from the probe holder and the reel brake can be released by rotating it in a clockwise direction.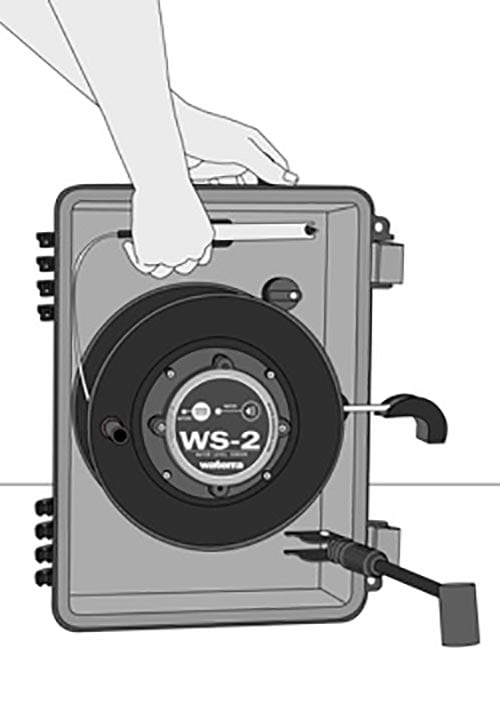 Feed the tape over the TapeTrack and then lower the probe by rotating the reel in the clockwise direction. Your meter is now ready to use.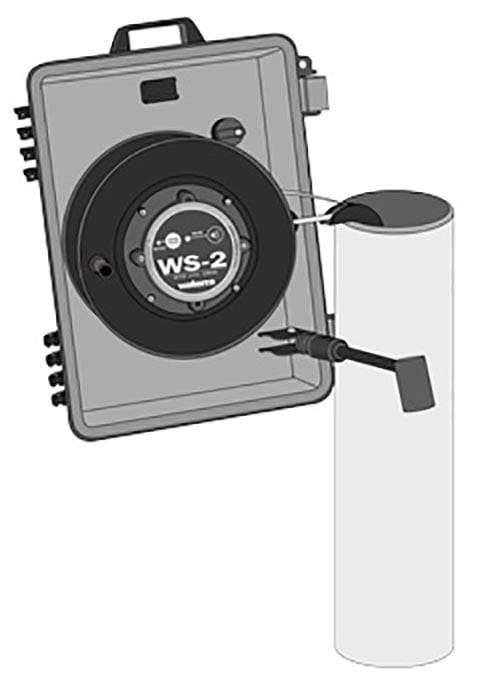 The TapeTrack can also be used to suspend the ReelCase Meter from aboveground casings.