Low Flow Groundwater Sampling Pump
Waterra Low Flow Pump for Sampling
Low Flow Groundwater Pumps are an evolution of the Waterra Pump (Inertial Pump) developed in Canada in the 1980's. The Low Flow system is a hand operated reliable and inexpensive pump comprised of a foot valve and a length of sampling tubing.
This system can be used in very narrow diameter piezometers or constricted sampling points. The flow rate for this system is quite small hence the name Low Flow. Waterra Pumps are often dedicated to wells due to their low cost and to avoid cross-contamination or de-conning issues.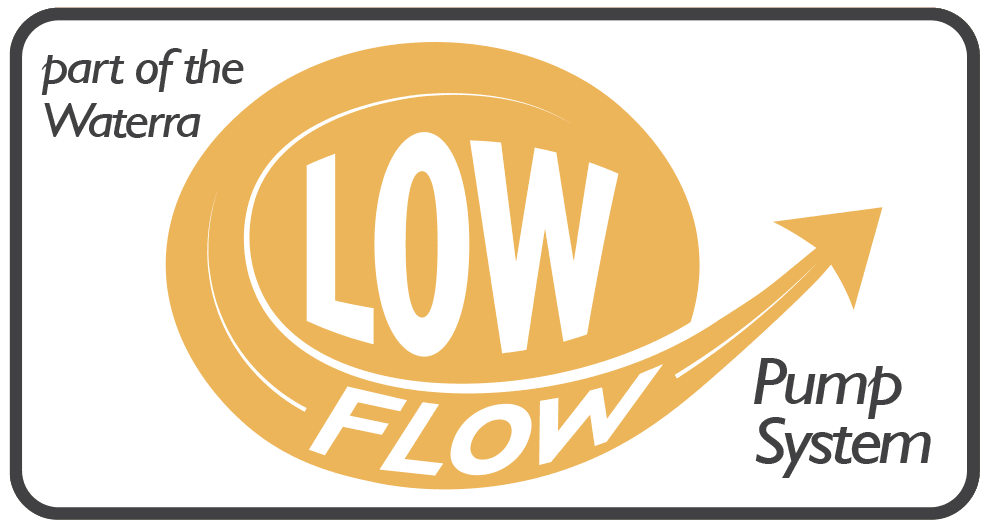 Tubing:
3/8 inch x 1/2 inch
Max Flow: 
1/2 gpm = 1.9 lpm
Max Lift:
100 feet = 30 m
A D-13 or SS-13 Waterra Foot Valve is attached the bottom end of a length of either LDPE or HDPE Waterra Tubing.
The Foot Valve – Tubing combo is inserted into the well, Foot Valve first, until the valve is submerged beneath the water table to the desired pumping depth.
The tubing is then oscillated (pulled up and then pushed down) over a short vertical range (about 1 foot (30 cm) of motion by hand.
Alternatively a Lever Arm or Hydrolift Electric Actuator can be used to move the tubing up and down.
Water builds up in the oscillating tubing until it discharges at surface.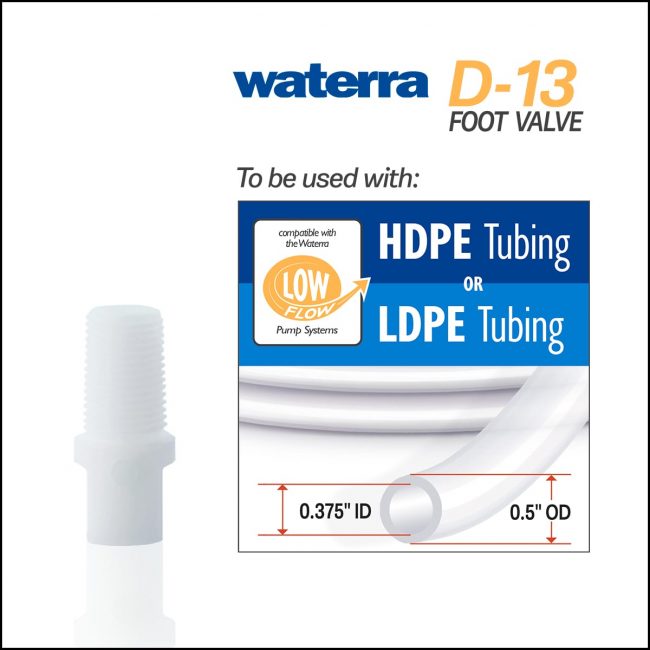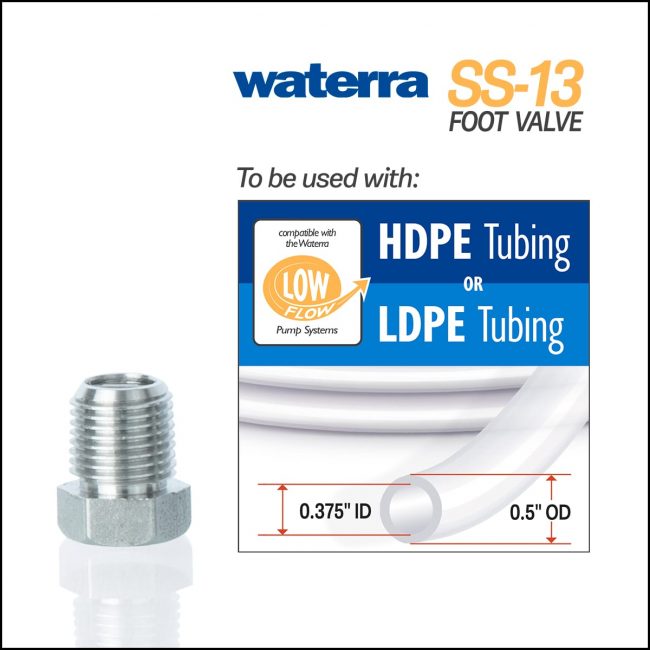 The Low Flow System is popular for use in narrow diameter piezometers as the OD of the down hole system is about 1/2 inch (13mm).
The D-13 and SS-13 (Delrin and Stainless Steel Foot Valve: OD = 13 mm) can deliver a sample from as deep as 100 feet (30 m) and flow rates with this system are usually less than 1/2 gallon per minute (1.9 lpm). Both Valves thread up into the Low Flow Tubing.
Waterra Low Flow Tubing measures 1/2 by 3/8 inch (12.5 x 9.5 mm) and is available in 100 and 500 foot rolls of either LDPE or HDPE. LDPE is a bit more flexible and easier to work with. But, HDPE is more inert and stiffer for deep well applications.
Foot Valves - Low Flow
Low Flow Tubing
Tubing Actuators
D-13

SS-13
LDPE (Low Density Polyethylene)
— 3/8" OD X 1/2" ID
100 and 500 foot rolls

HDPE (High Density Polyethylene)
— 3/8" OD X 1/2" ID
100 and 500 foot rolls

FEP (Teflon)
— 3/8" OD X 1/2" ID
call for availability
By hand is most common

Lever Arm

Hydrolift 2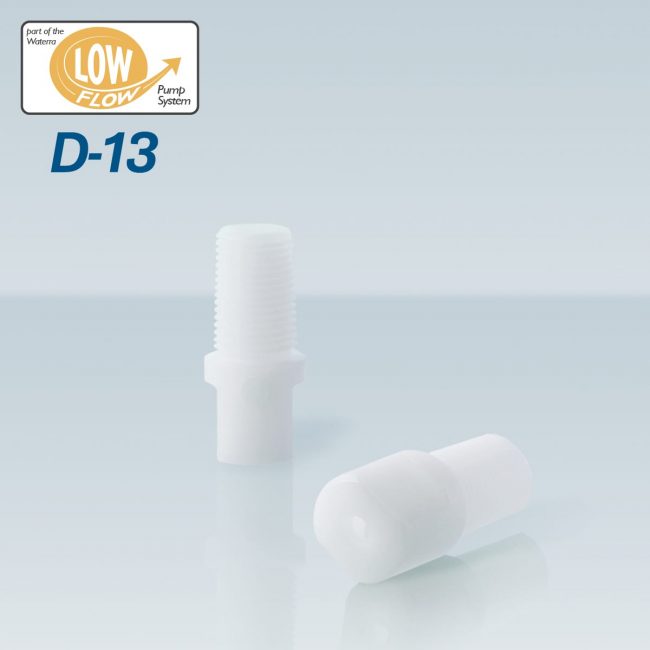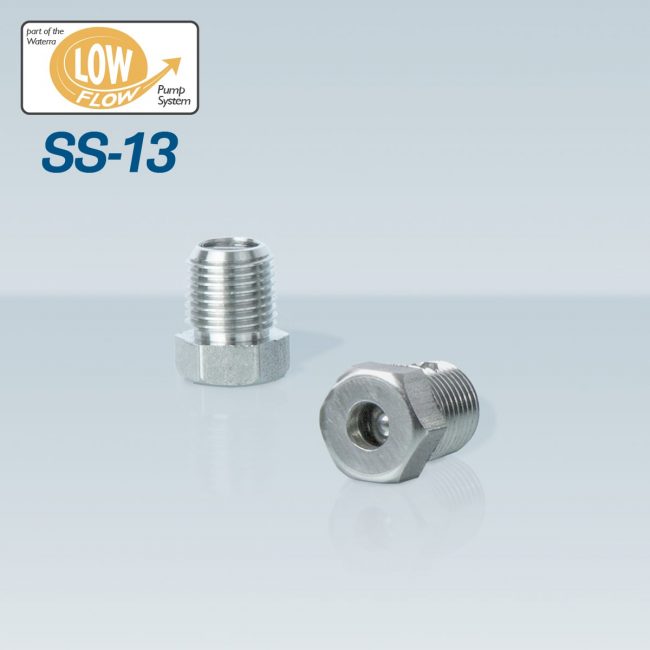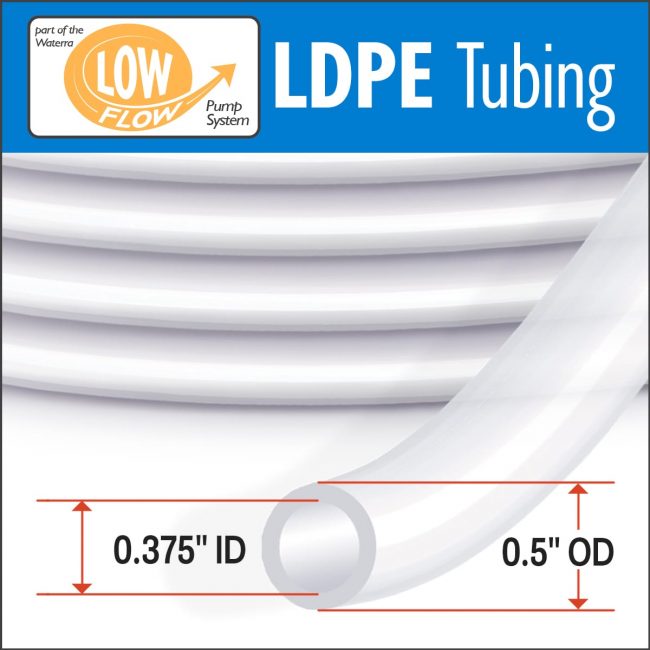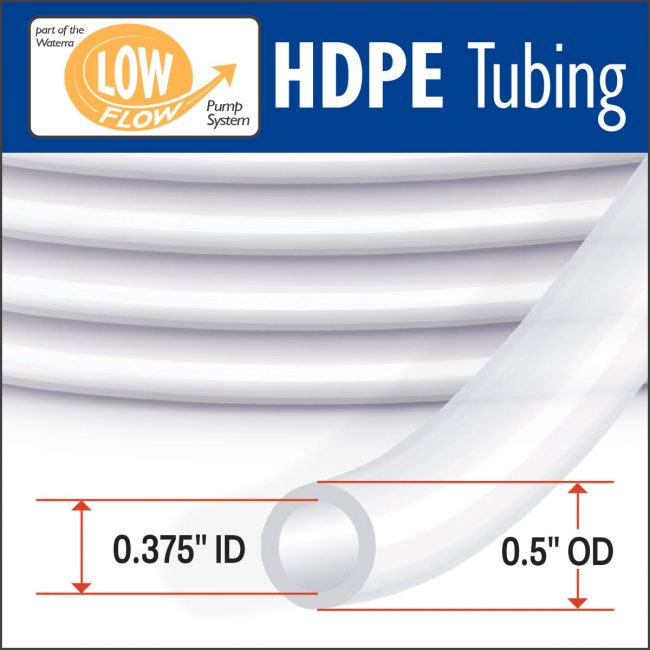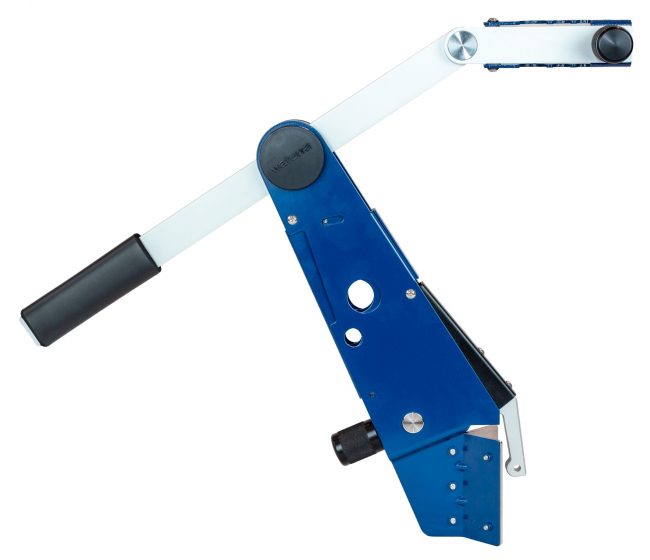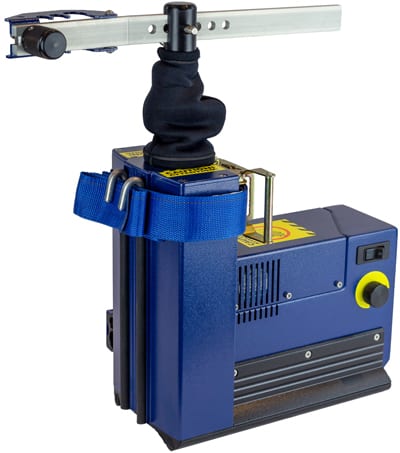 Low Flow System:

< 1/2 gpm & max 100 feet – drive points - (< 1.9 lpm & 30 m)