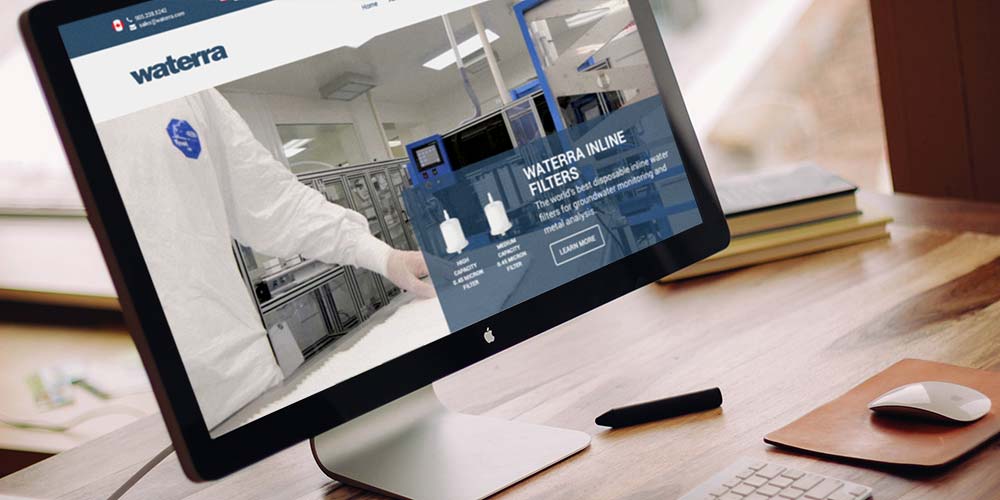 Waterra Pumps New Website For Groundwater Monitoring Equipment And Supplies
Waterra's new website is our attempt to make your life better! We have a wide range of groundwater monitoring equipment and we want you to quickly find what you are looking for.
We have also added a SHOP which follows the product layout logic. So, if you know what you want, you can go straight to the SHOP and order. OR as always, call us or one of our fine distributors and they will get you geared up.
Waterra Groundwater Sampling Equipment – 4 Portals
Here's how to make your groundwater monitoring or sampling program better.
We have four ways or portals for you to get he information and/or equipment and supplies you need.
Portal #1:
CALL us or EMAIL us or our distributors – we are here to help!
Waterra Pumps Limited – Servicing Canada and Everywhere Else, Except The USA
Head Office
5200 Dixie Road, Unit 17
Mississauga, Ontario
Canada L4W 1E4
Tel: 905.238.5242
Fax: 905.238.5704
Email: sales@waterra.com
Waterra USA Inc. – Servicing The United States
5108 Mountain Home Ranch Road
Peshastin, Washington
USA 98847
Tel: 360.738.3366
Fax: 360.738.3399
Email: waterra@openaccess.org
DISTRIBUTORS – We have distributors all around the world. Check out this World Map and find the distributor in your country.
Portal #2
Choose your Groundwater Monitoring Equipment and Supplies as laid out on the home page. Scroll down to the product section which has been re-worked into major and minor product categories which are boldly presented in identified blocks. Click on the appropriate block and you will be taken to a landing page which lays out the specific product group or item as laid out below.
Major Waterra Product Groups
Waterra Pump System (inertial pumps)
Groundwater Inline Disposable Filters
>EcoBailers>
Submersible Pumps
Peristaltic Pumps
Other Waterra Products
Oil-water Interface Sensors
Water Level Sensors
Tubing
Tubing Cutter
Surge Blocks
Hydrasleeves – no purge sampling device
Well Caps
Well Slugs
Valve Wrench
Monument Casing Adapter
Sorry for the long list, but we have a lot of products to help you in the field.
Portal #3:
Search by GROUNDWATER MONITORING FIELD USES which are laid out a little further down the Home Page in four topics in blocks. If you have a groundwater monitoring project or challenge but not quite sure what equipment to use in your well, select one of the applications or Field Uses. Hopefully, you can find a field use similar to yours and what equipment we have that will help you with your filed program.
Here are the four field use topics.
1. Ground Water Sampling – Field Uses
2. Well Operations – Field Uses
3. Detection – Field Uses
4. Challenging or Special Situations – Field Uses
Portal #4:
Go directly to SHOP. The layout here is similar to the PRODUCTS layout. We try to lump together related and compatible products. We won't lay out the whole shop here, but the thought here is, if you know what you want, you can go ahead and get it. If you need help, we and our distributors are here to help.
Future Waterra Website Developments
We are working on adding more and more useful content to support your groundwater monitoring interests. This includes a video series that is underway and will be added as they become available.
We have a development program underway with numerous improved and field rugged ground water monitoring and sampling products on their way. Announcements will be made as they become market ready.
If you have any thoughts or comments, good or bad on our new website we would be very appreciative of you feedback.
As always, we are here to help!